THE HIDDEN COSTS OF MEAT IN DOG FOOD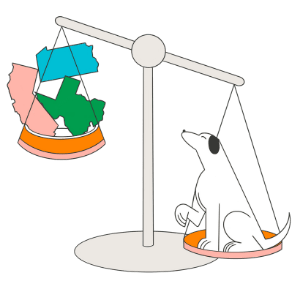 American pets consume more meat every year than the combined 80 million people in California, Texas, & Pennsylvania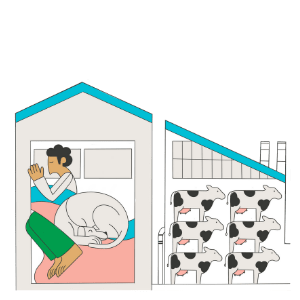 Pet food relies on factory-farmed animal protein that trades lower cost for inhumane conditions.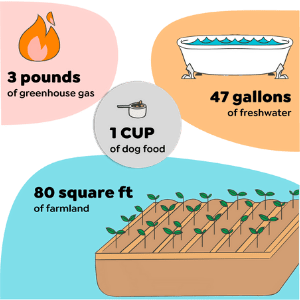 Producing a single cup of traditional dog food requires an extraordinary amount of natural resources.
We're
transforming
agriculture
ONE SCOOP
AT A TIME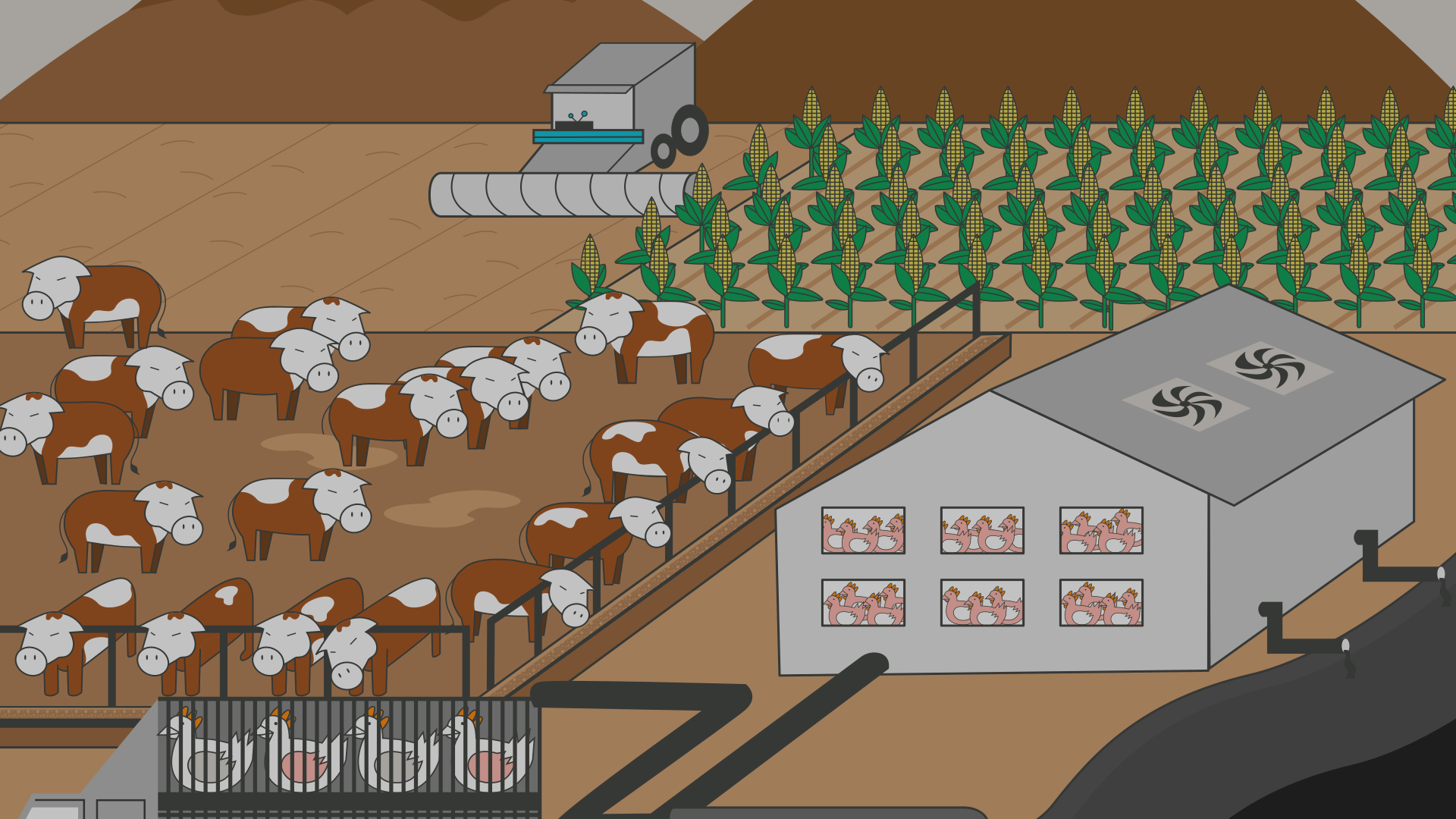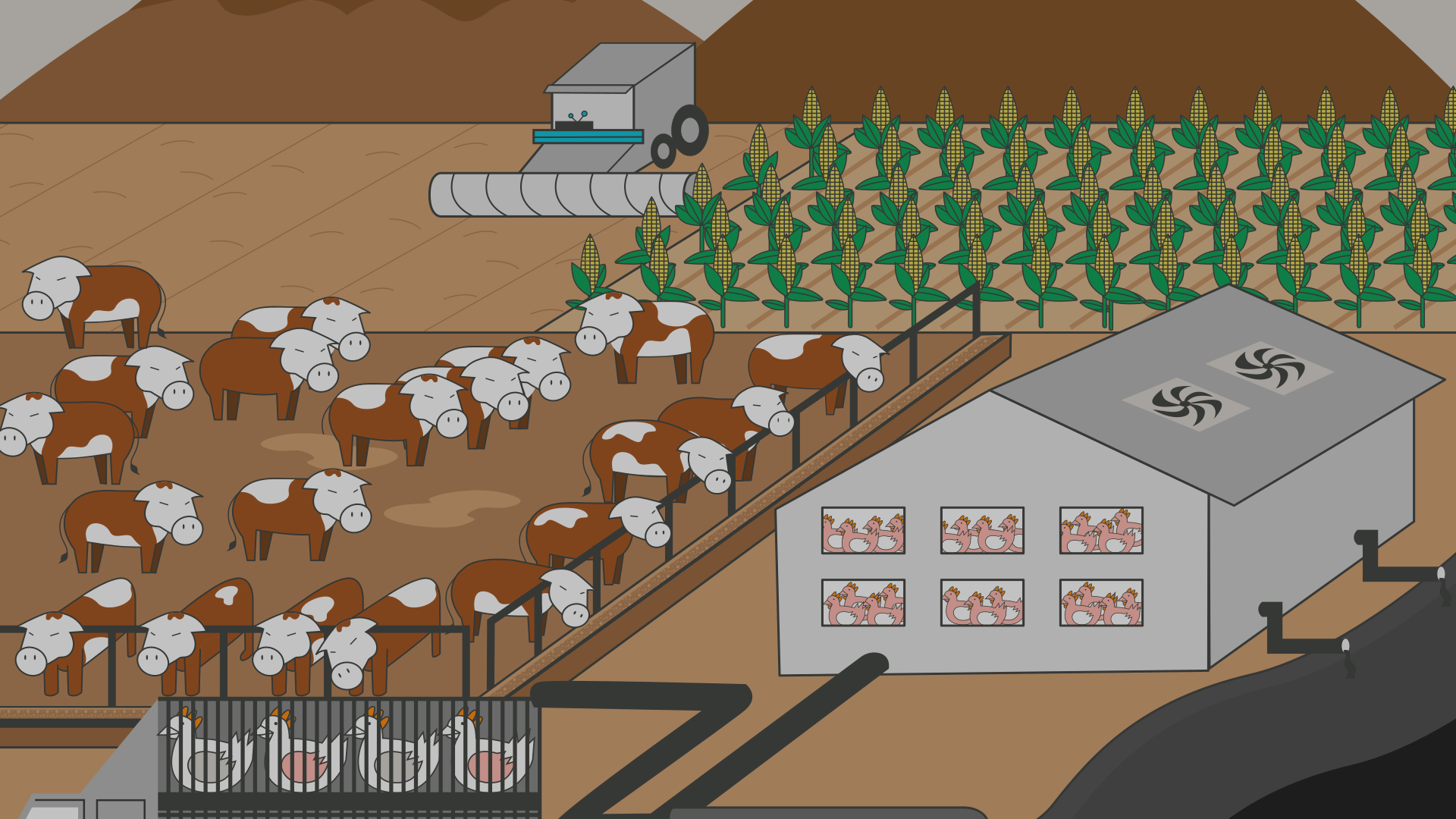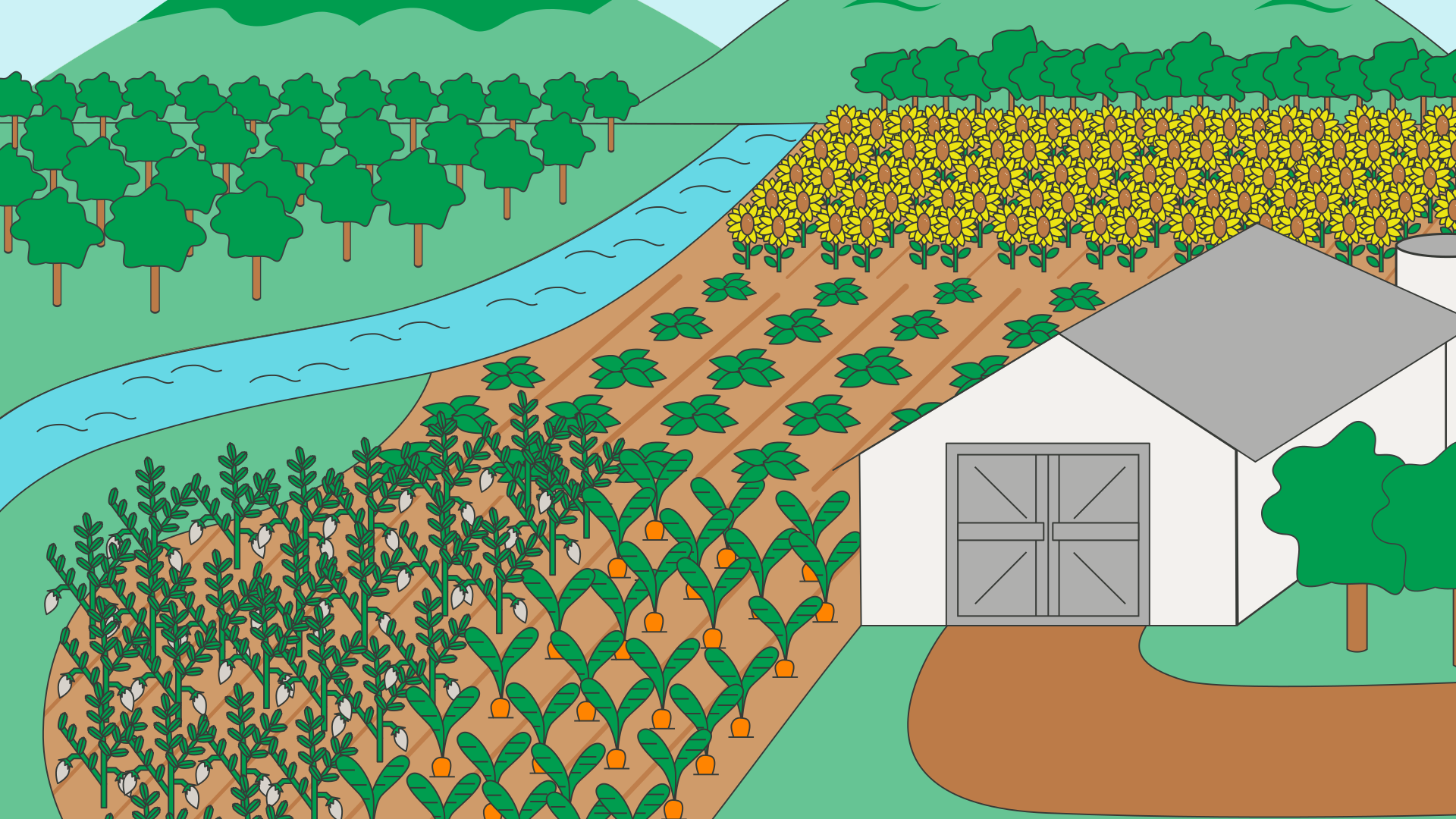 A RADICALLY SUSTAINABLE SUPPLY CHAIN

PLANT-BASED
We replace resource-intensive animal ingredients with plant-based alternatives that require far less land, water, and greenhouse gas emissions

SOLAR-POWERED
Our food is baked in a solar-powered facility - one of the first in the US - to dramatically reduce our greenhouse gas emissions

BIODIVERSE FARMS
We preferentially source from organic farms and avoid corn and soy, which are commonly grown in large, industrial "monocultures" with limited biodiversity

Renewable
Packaging
We seek out the most sustainable solution to minimize waste and plastic use - including a fully home compostable treat bag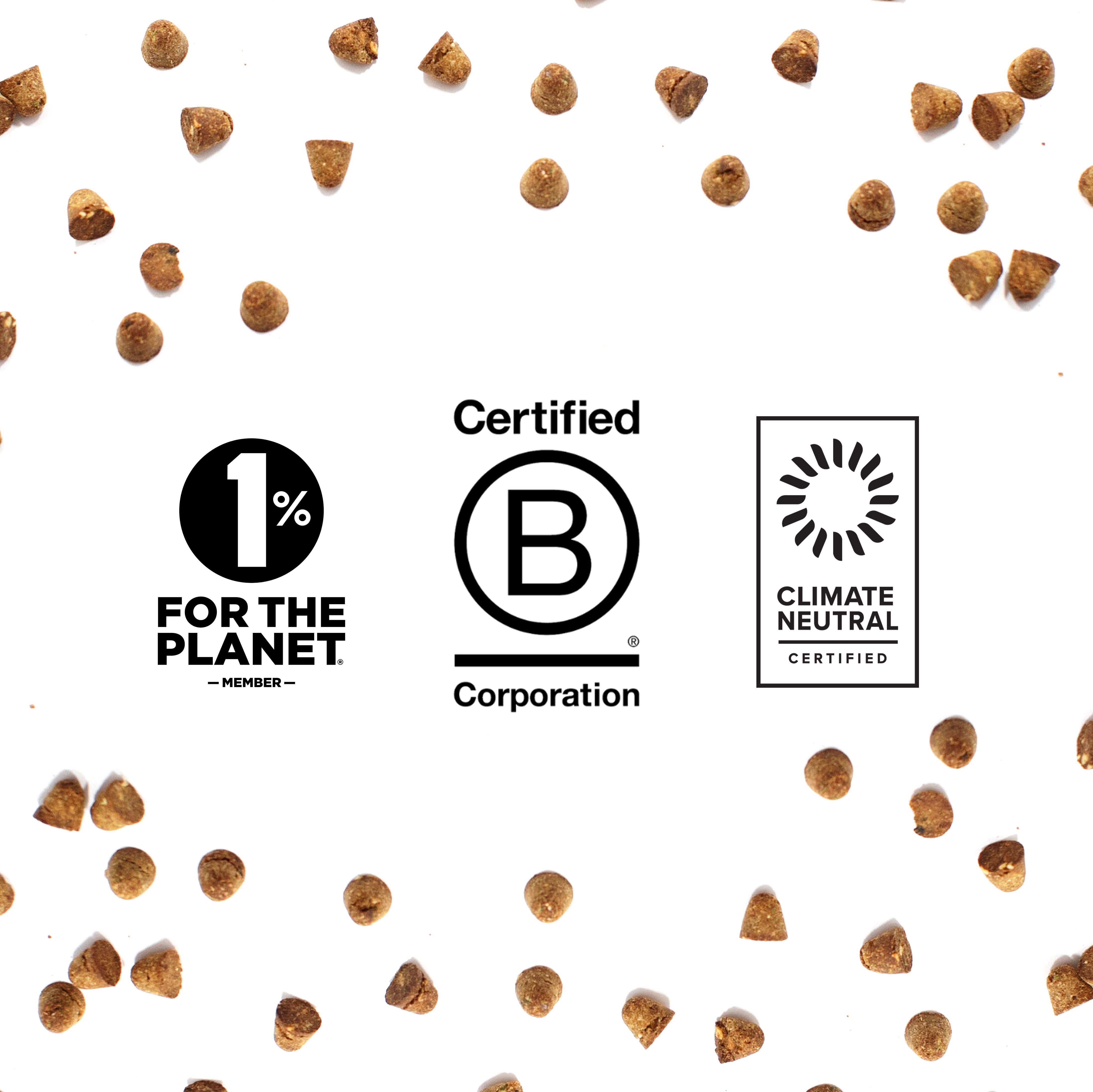 Sustainability is baked into our company
As a Certified B Corp, we are obligated (and excited) to promote environmental and social sustainability in all parts of our business - including offsetting 100% of our greenhouse gas emissions and donating 1% of all revenue to non-profits fighting climate change and food insecurity.
EXPLORE OUR B CORP REPORT
Don't just take our word for it
We're proud to be the top-rated dog food by sustainability and nutrition experts. Our baked food was named Best Eco-Friendly Dog Food by LeafScore and Petaluma was recognized as a Best for the World B Corp with a top 5% environmental impact score of over 5,000 certified global B Corps.
Learn More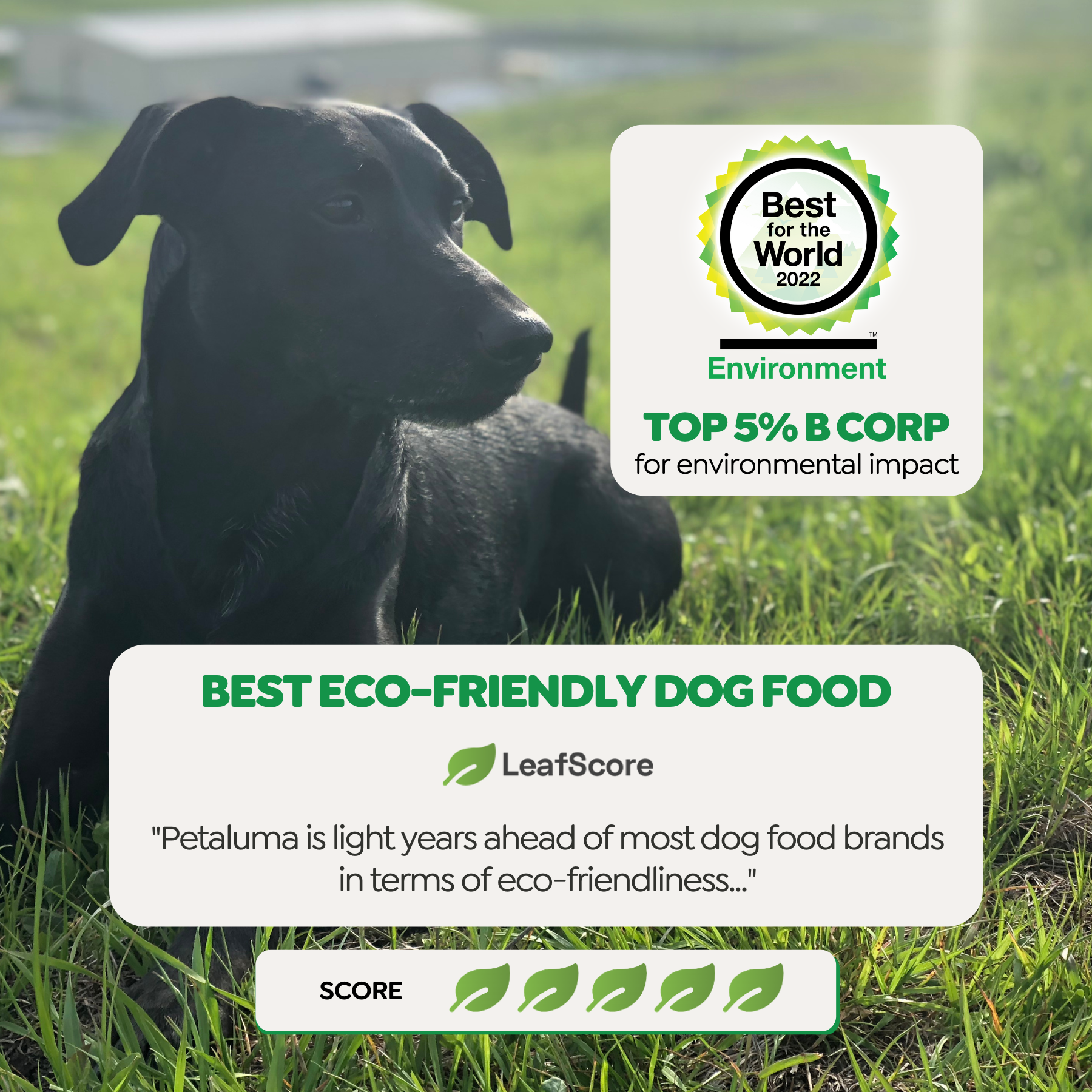 MEASURE YOUR
PAWPRINT
See how much switching to Petaluma could reduce your dog's annual environmental impact.